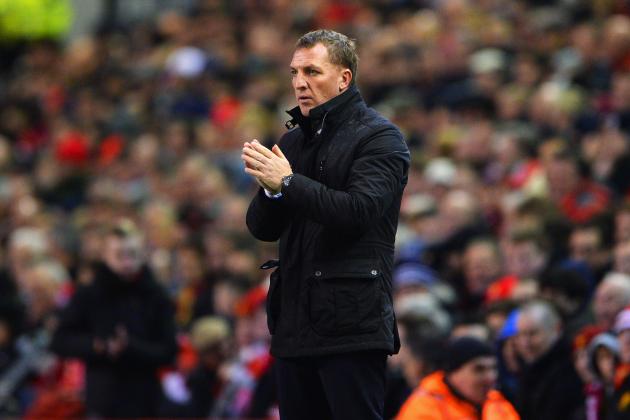 Michael Regan/Getty Images
Luis Suarez set up Daniel Sturridge for the opener, while Victor Anichebe capitalized on a Kolo Toure blunder for an equalizer, as relegation-threatened West Bromwich Albion held Champions League-chasing Liverpool 1-1 at the Hawthorns in the Premier League on Sunday.
The Baggies had started the game brightly, but the Reds took a well-deserved lead on 24 minutes and finished the first half strongly.
Pepe Mel's half-time team talk evidently worked a treat, as the home side came back from the break looking to attack Liverpool on every occasion. Bringing on Anichebe, a former Everton striker, turned out to be a masterstroke.
So a minor setback for Liverpool in their quest for a top-four spot, while West Brom move a point away from the relegation zone.
Here are six things we learned from the pulsating draw between West Brom and Liverpool on Saturday. Let us know your views and thoughts in the comments below.
Defence Is Just as Important as Attack
Raheem Sterling. Luis Suarez. Daniel Sturridge. Goal. 1-0.
Is it a surprise anymore that the famed SAS partnership (and Sterling, who we'll talk more about later) combined yet again to take Liverpool into the lead?
Sturridge's goal brings him to 14 for the season, inching him close to Sergio Aguero's second place (15) in the Premier League scoring charts for 2013/14. Liverpool's lethal frontmen are currently far and away the most prolific strike partnership this season. (Suarez, of course, has 23 goals).
But while Liverpool fans have undoubtedly enjoyed watching their free-scoring attack at work this season, they'll also be massively frustrated at yet another costly defensive blunder, this time from Kolo Toure.
Sure, it wasn't just Toure's mistake, as Simon Mignolet's decision to roll the ball out to him, despite being surrounded by opponents, was questionable itself. But surely passing the ball across the face of goal when you're enjoying a spell of pressure is not a good idea.
There will be times when Liverpool's forwards can't bail them out every single match. When that happens, they'll need their defenders and midfielders to do what they can to ensure that, first and foremost, they don't concede.
How many more reminders do they need?
Liverpool's January Targets Weren't What They Needed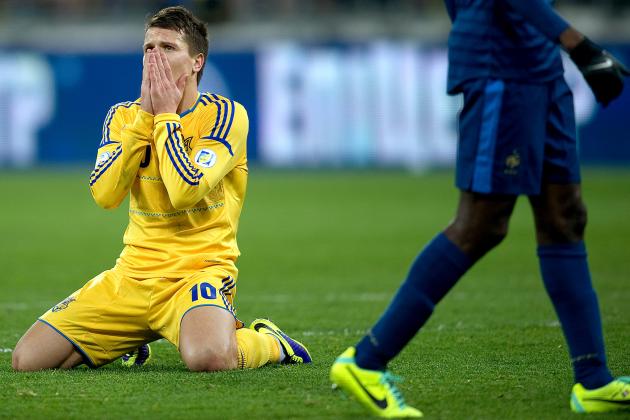 Adam Nurkiewicz/Getty Images
Much of Liverpool's January was spent agonizing over the failed bid for Mohamed Salah, and in the final days, diverted towards the desperate push for Dnipro's Yevhen Konoplyanka.
With the Suarez-Sturridge-Sterling trio working in tandem so smoothly and effortlessly, perhaps the non-arrival of the aforementioned wingers will prove to be blessings in disguise; the Reds' current front three need time to develop together.
But it does raise a few serious questions.
The first of which is: Why was Brendan Rodgers targeting a forward to begin with?
More specifically, why, when Liverpool have such glaring weaknesses in the defence and midfield, was Brendan Rodgers still looking to strengthen up front instead of at the back?
And if the underlying reason is that Rodgers didn't see a need to bring in defensive reinforcements, that would be the biggest question of all.
Perhaps January was just a case of bringing in extra firepower up front while all major defensive targets wouldn't have been on the market.
Regardless, if Liverpool are to push on next season, they'll surely have to look at doing more serious business this summer across the squad.
Steven Gerrard Can Do a Holding Job, but Needs a More Reliable Partner
Even before Lucas' injury, it was apparent that the midfield needed shoring up (we even wrote an article about it in November).
But with Lucas out for a considerable period of time and no signings brought in over January, Brendan Rodgers has now tasked Steven Gerrard with the holding midfielder role and responsibilities.
A shaky introduction to life at the base of the Reds midfield against Aston Villa was followed by a masterclass in the 4-0 demolition of Everton in the Merseyside derby last week.
In the first half against West Brom, Gerrard was comfortably one of the best players on the pitch, as he showed much improved positioning and timing to anchor the midfield and protect the back four.
As the Baggies stepped up a gear in the second half and went at Gerrard, however, his need for a partnering midfield runner became all too apparent. And Jordan Henderson, as he has tended to alongside Gerrard, once again left his assertiveness and confidence on the sidelines.
The return of Joe Allen can't have come any sooner. Arsenal possess midfielders capable of playing at a far higher level than West Brom's, and Gerrard will need all the help he can get next week.
Raheem Sterling Is Quickly Becoming One of Liverpool's Most Important Players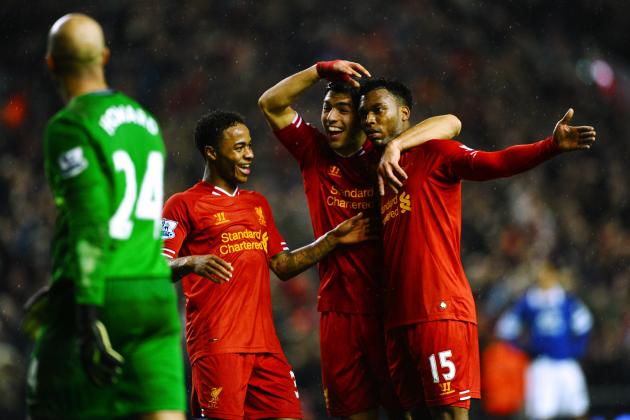 Laurence Griffiths/Getty Images
As Gerrard shone in the first half and toiled in the second, there was only one player of note that impressed over the entire 90 minutes: Raheem Sterling.
That Sterling's shown encouraging and exciting improvement since returning to the first team in December is well known. That he seems to have rediscovered his confidence from the start of last season has been widely acknowledged.
But not only has he come back with a vengeance; he's made it extremely difficult for Brendan Rodgers to leave him out of the starting XI.
Time and again on Sunday, Sterling tormented Liam Ridgewell on the West Brom left, while also putting in an admirable defensive shift to support Jon Flanagan.
His involvement in Sturridge's goal was timely and important, while his strength on the ball and burst of acceleration means that he is a genuine all-rounded player.
At just 19 years of age, Raheem Sterling is fast becoming one of Liverpool's most important players.
It wasn't that long ago that he was linked with a loan move to Swansea City for more playing time; now, if he keeps this form up, it might not be long before his name is added to the Suarez-Sturridge mix—for an "SSS."
Liverpool's Away Record May Haunt Them
In 12 away games, Liverpool have now only amassed 16 points from an available 36 with four victories and four draws, and a goal difference of just +4.
Contrast this with their impeccable home form, which has seen them earn 31 points from a possible 36, and a goal difference of +29.
Fair to say, then, that it's the Reds' away record that has the potential to be their undoing this season.
Of course, Liverpool have already gotten most of their tough away games out of the way in the first half of the campaign, but if they are to reach the Champions League next season, they'll need to start making their away form count.
With injuries slowly on their way back to the first-team squad, Liverpool need all the numbers they can get as they look to solidify their position in fourth, and maybe even close the gap on third-placed Chelsea.
Brendan Rodgers and his backroom staff will be working tirelessly to ensure that all their good work—especially in the immediate aftermath of the Everton thrashing—doesn't go to waste on the road.
Two Points Dropped, and It's Only Going to Get Tougher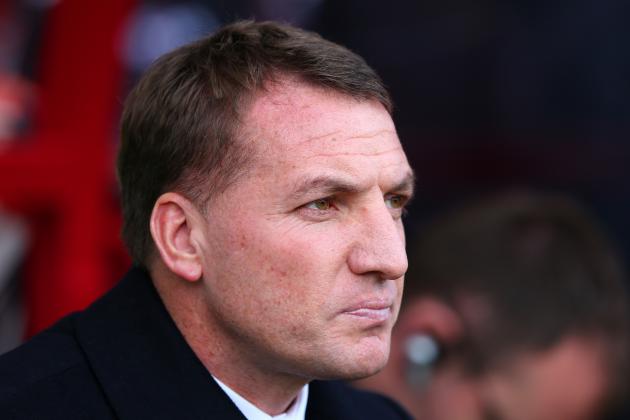 Ian Walton/Getty Images
The corresponding fixture last season was Steve Clarke's first at West Brom, and Rodgers' first at Liverpool. It ended 3-0 to the Baggies.
So compared with the 2012/13 campaign, in which Liverpool didn't manage to get any points off West Brom across both fixtures, this season has already represented a massive improvement (four points from a 4-1 win and this draw).
But for Liverpool fans, players and coaches, this will have felt like a major two points dropped, especially in the context that fellow top-four rivals Tottenham Hotspur drew at Hull City and Manchester United lost to Stoke City at the Britannica Stadium.
As the competition for a Champions League place heats up in the remaining 14 games of the season, the pressure and stress won't be forgiving on the players.
Next week's clash against Arsenal at Anfield will prove pivotal—as will every other league fixture until the end of the season.
Without any new signings made in January, it's now Rodgers' job to cultivate in his squad the "cup final" mentality so famously necessary for the business ends of Premier League seasons.
This article first appeared on Bleacher Report, where I contribute regularly on Liverpool and the Premier League.